CELEBRATING WOMEN IN MATH – CELEBRANDO A MULHER NA MATEMÁTICA 2021
May 24-28 2021 – Online.
REGISTRATION – HERE
Support: FAPERJ, Instituto de Matemática-UFRJ, CCMN-UFRJ, Parque Tecnológico da UFRJ, Sociedade Brasileira de Matemática-SBM, Sociedade Brasileira de Matemática Aplicada e Computacional-SBMAC, Serrapilheira.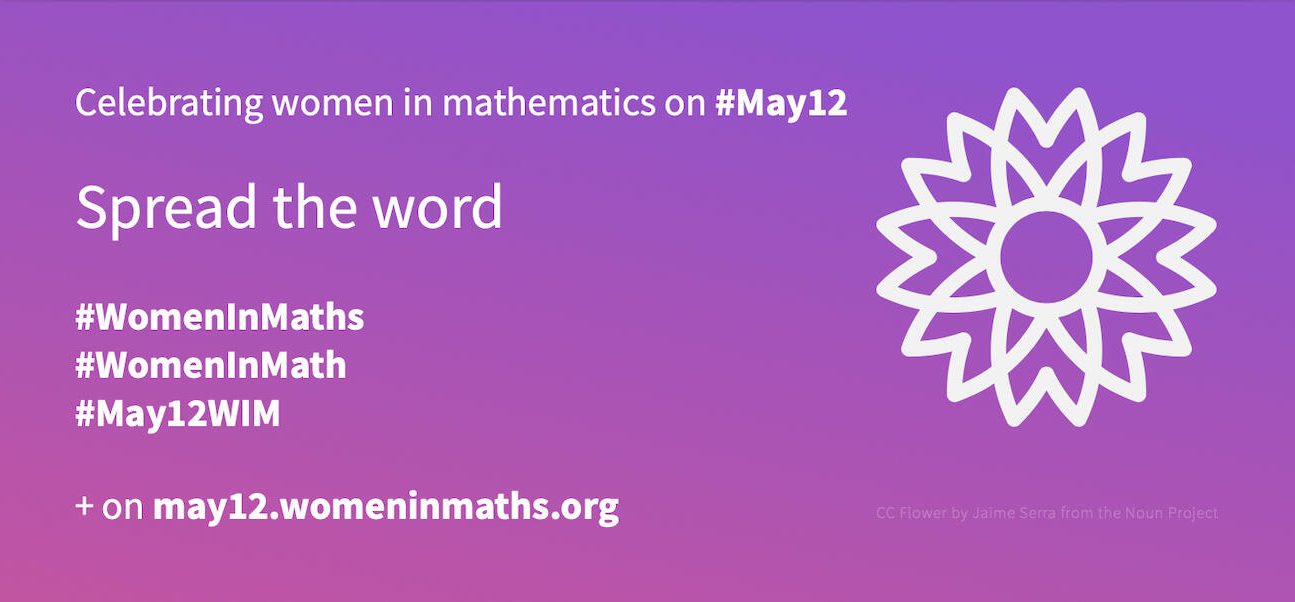 We are at event websites:  https://may12.womeninmaths.org/
Exhibition of the film: "Picture a Scientist".
https://www.pictureascientist.com/media (Trailer).
Workshop: "How to make the CWinM21 Logo?" by Sônia Pinto de Carvalho – UFMG.
Do you like these pictures? Then, attend this workshop!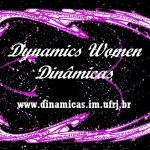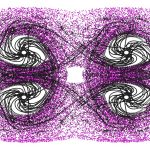 Organizing Committee 
Scientific Committee 
Talks
Plenary
Short talks
The Project goal is to make happens the event "Celebrating Women in Mathematics at IM-UFRJ", in celebration of the women in mathematics day, May 12, which also is the birthday of Mariam Mirzakhani, the only Fields Medal woman in the history of this prize. In this Edition, we intend a broad event in the Week of Women in Mathematics, with 5 (five) days duration, covering a larger variety within the areas of research in mathematics (Analysis, Algebra, Geometry, Mathematical Education, Dynamical Systems, Probability and Statiscs, Mathematical Physics, etc.). During 5 (five) days in May 2021, must be occur talks, discussions and/or workshops such that we expect to have the participation of women professors, national and international researchers interacting with a broad audience of researchers and students of undergraduation and graduation of several universities. The event is also open to people interested in female representation in STEM.
Sponsors: Instituto de Matemática-UFRJ, CCMN-UFRJ, Parque Tecnológico da UFRJ, Brazilian Mathematical Society – SBM, Brazilian Society of Applied Mathematics – SBMAC, Instituto Serrapilheira.
Past Event
Webmeeting – Women in Mathematics
Due the Covid-19 emergency our Celebrating Women in Math at Rio has been postponed for the moment. While we are waiting for our presential meeting, we have created a virtual one, to occur May 26-27 11:00 am (RJ-BR time), to celebrate this important moment for us, women in math.
More informations at the flyer below:
Abstract
Resumos
26 de Maio – in portuguese
Maria José Pacífico – UFRJ
Título: Avanços e tropeços da mulher nas ciências
Resumo: Nesta mesa redonda, vou relatar alguns avanços e conquistas das mulheres cientistas, contrapondo com os tropeços advindos de sua condição de gênero.
Maité Kulesza – UFRPE
Título: Maternidade e pesquisa combinam?
Resumo: Pesquisas apontam que, ao se tornarem mães, mulheres cientistas baixam consideravelmente a quantidade de suas publicações. Com isso, nos últimos anos, o tema maternidade e produtividade tem sido abordado em vários artigos e mesas nos eventos acadêmicos, buscando ações que possam minimizar esse impacto na carreira das mulheres. Nesta mesa, pretendo apresentar alguns dados coletados pelo Parent in Science, apontar iniciativas já em curso em editais de pesquisa e de agências de fomento, bem como trazer a reflexão do porquê a pandemia acentuou esse impacto sobre a vida das pesquisadoras.
Anne Bronzi – UNICAMP Título: "Grupo Elza" e "Meninas SuperCientistas" Resumo: Nesta mesa redonda, apresentarei informações sobre os projetos "Grupo Elza" e "Meninas SuperCientistas". O grupo Elza foi criado em 2018 por alunas, funcionárias e professoras do IMECC-Unicamp e tem como função propor diretrizes e ações para diminuir a sub-representação das mulheres, bem como ações para a prevenção e o enfrentamento de casos de assédio no instituto. O "Meninas SuperCientistas" é um projeto que tem como objetivo incentivar alunas do ensino fundamental a seguirem carreira na área de ciências, através de atividades realizadas por cientistas mulheres com as alunas, para que as mesmas possam ter exemplos da atuação de mulheres na ciência feita no país e inserir modelos nos quais elas possam se inspirar. A primeira edição do evento na Unicamp foi realizada em junho de 2019. O projeto foi inspirado no "Meninas com Ciência", realizado por mulheres do Departamento de Geologia e Paleontologia do Museu Nacional – UFRJ.
Manuela Souza – UFBA
Título: Diversidade racial na Matemática Resumo: Nessa mesa, falarei um pouco sobre a sub-representatividade das mulheres negras na Matemática citando algumas iniciativas de discussão dessa pauta como: 1) o mini-documentário Potência N (https://www.youtube.com/watch?v=untetrh5MyM&t=428s); 2) o mapeamento de Matemáticas Negras que atuam em universidades públicas ou Institutos Federais; 3) o levantamento quantitativo e qualitativo do perfil dos estudantes de Matemática da graduação e pós-graduação por gênero e raça no país (de acordo com dados do INEP e da CAPES).
May 27 – in English
Corinna Ulcigrai – University of Zürich
"Slow chaos": understanding dynamics of parabolic systems
Many deterministic systems, in mathematical models and in nature, exhibit "chaotic behaviour": a well known feature of chaos is the butterfly effect: a small variation of initial conditions may lead to drastically different future evolutions. This talk will focus on parabolic systems, those for which the "butterfly effect" happens "slowly" (e.g. at polynomial speed). These include many systems coming from physics (such as the Ehrenfest and Novikov models of metals), (smooth) flows on surfaces and billiards in (rational) polygons. We will survey some of the mathematical characterization of chaotic features and some of the mechanisms for "slow" chaos in these systems, including recent work inspired by the ideas of Marina Ratner.
%%%%%%%%%%%%%%%%%%%%%%%%%%%%%%%%%%
Via professor Carolina Araújo-IMPA:
"This year, due Covid-19 crisis, we are encouraging the celebration at home!
As part of this initiative, ZALA films will be making available, free of charge, through the initiative * May 12 *, the screening of the film – Secrets of the Surface: The Mathematical Vision of Maryam Mirzakhani. Each person will be able to watch the film for free once between April 1 and May 15, 2020.
To access the film, just register on the website
and you will receive the link by email.
We ask that you don't distribut the link, please.
Anyone who wants to watch the movie for free during this period can register to receive the link. Enjoy the beautiful film and stay at home!